HELP COMMUNITY LEADERS RISE!
ROTARY - INSPIRE - SERVE - ENGAGE
We invite you to align your corporate brand and community engagement with the great work of Rotary and expand your marketing reach to over 3,000 Rotarians in our District and beyond. Sponsorships will equip and empower Rotary Clubs across northeast Georgia with the resources they need to thrive, support more leadership training training opportunities and expand Club development resources that bring great return to your community. Explore sponsorship opportunities available and the ROI each brings back to you!
Deadline commitments for Gold, Silver and Bronze level is October 1, 2023. Sponsorships will be reserved on a first-come, first-served basis. Rotary Champions may commit at any time. This inaugural sponsorship term spans from time of commitment through June 30, 2025. Future terms will align with the annual twelve-month Rotary calendar (July 1st through June 30th).
Sponsors will be recognized as outlined at the following events:
Present-Elect Training - District Assembly - District Team Training - District Conference - College of Governors - Peace & Unity Luncheon
Sponsorship listings on the District website, social media pages and digital newsletter will include a hyperlink to the sponsor's website and/or social media page, as desired, as feasible.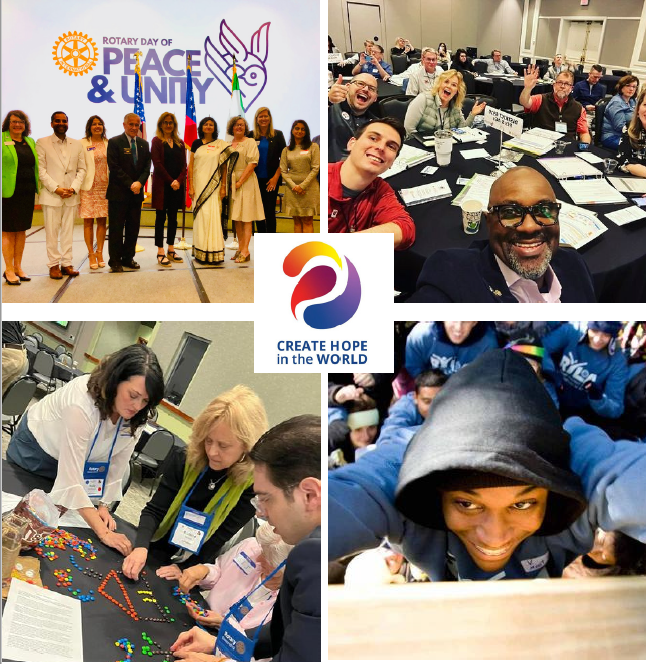 EMPOWERING COMMUNITIES TOGETHER!
SPONSORS: MAKE YOUR SPONSORSHIP DONATION USING THE LINK BELOW: