KIM WATERS
District Governor
Rotary Club of Hall County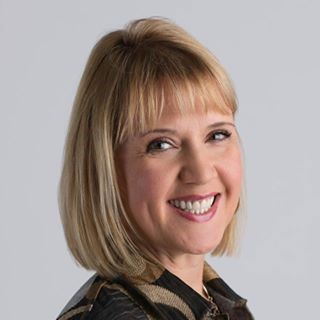 A charter member of the Rotary Club of Hall County, Kim is excited about serving during the Foundation Centennial year as governor. Kim served as Club President in 2010-11. Additionally, she has served as her club's Secretary, Rotary Foundation Chair, and Public Image Chair. The Rotary Club of Hall County recognized Kim as the club's Rotarian of the Year in 2011-12. Kim holds the badge of perfect attendance since joining Rotary, and has sponsored several new members. 
Also active at the District Level, Kim has served as an Assistant Governor, and District Social Media Chair. She is a graduate of the Rotary Leadership Institute (RLI), and is a discussion leader for RLI.
Passionate about her favorite charity, The Rotary Foundation, she and husband, Past District Governor David Stovall, are Level 3 Major Donors. Kim is a Paul Harris Society Member and Bequest Society Member. Outside Rotary, Kim's community involvement has involved serving on Boys & Girls Club of Hall County's board, and she has served as President of EAA (Experimental Aircraft Association) in Gainesville.
A native of Gainesville, Georgia, Kim grew up in Dawsonville and has called North Georgia home her entire life. She is a real estate broker, selling real estate in Northeast Georgia since 1988. Kim is a Partner and Associate Broker with The Norton Agency, an insurance and real estate brokerage firm.
She and husband Past District Governor David Stovall reside in Gainesville and Hiawassee, Georgia, and are active members of Nacoochee Presbyterian Church. They have a daughter, Claire, recently graduated from Duke University. As avid aviation enthusiasts, Kim and David are instrument-rated pilots, both land and sea. They recently restored a Cessna 150, a two-seater they named "Janey." Her hobbies include walking, cooking and blogging.